Introducing Information Session – on ESCO Website and Social Media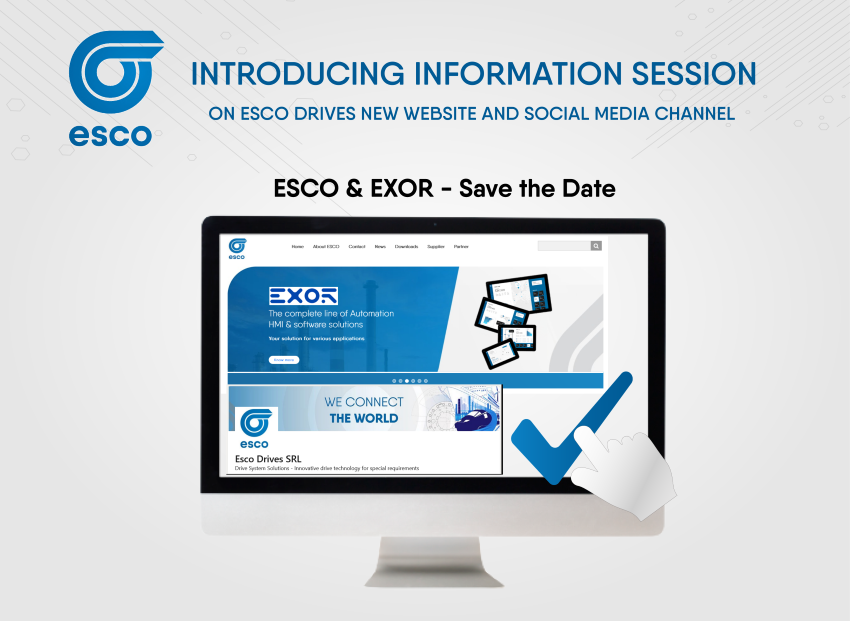 ESCO & EXOR – SAVE THE DATE
---
We are very excited to inform you that ESCO partner of EXOR will be hosting a session on 21, 22 JUNE, 2023 in Belgium to discuss the latest advancements in EXOR HMI and CORVINA.
This session is an excellent opportunity for you to learn more about these solutions, see real-world examples, and network with industry experts and peers.
During the sessions, you will discover the benefits of using EXOR HMI and CORVINA together and how they can be customized to meet your specific needs. You will also learn about the latest features and functionalities of these solutions and how they can improve your production processes, increase efficiency, and reduce downtime.
More details and registration information will be provided in the coming days.
If you have any questions or would like more information in the meantime, please feel free to contact us: sales@esco.be